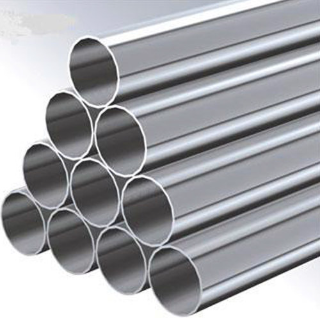 304 stainless steel
304 stainless steel is a common material in stainless steel, it is widely used to make equipment and parts that require good properties (corrosion resistance and formability), for maintain the inherent corrosion resistance of stainless steel, the stainless steel must contain more than 18% chromium and 8% nickel. stainless steel's density of 7.93 g/cm³, and resistance the temperature up to 800℃.
It has a higher corrosion resistance than regular steel and is ease formed into various shapes, so it's widely used.
Stainless steel 316
304 contains 18% chromium and 8% nickel while 316 contains 16% chromium, 10% nickel and 2% molybdenum.
For stainless steel 316 adds molybdenum, which means excellent corrosion resistance, and high-temperature strength.
Application:equipment use in sea,chemical,dye,paper,oxalic acid,fertilizer ,photography ,food industry,coastal facilities,ropes,CD ropes,CD rods,bolts,nuts.
Stainless steel 316L (L is low carbon)
As a low carbon series of 316 stainless steel, have the same characteristics as 316 stainless steel and also has resistance to grain boundary corrosion is excellent
Application: products with special requirements for resistance to grain boundary corrosion.
316 and 316L stainless steels are molybdenum-containing stainless steels. The molybdenum content in 316L is higher than 316 stainless steel. Due to molybdenum in the steel, under high-temperature conditions, the concentration of sulfuric acid is lower than 15% and higher than 85%,316 stainless steel has a wide range of use.
For 316 stainless steel has good resistance to chloride corrosion, widely used in the marine environment.
316L stainless steel has a maximum carbon content of 0.03,
It's wide applications that can't annealing after welding and need maximum corrosion resistance.